Harness Spend.
Accelerate Goals.
The Olive Open Banking platform helps you enable recurring deposits through transaction round-ups, cashback rewards, networked contributions and corporate matching.
Driven by an open API framework or available as a white-labelled, turnkey solution, Olive integrates directly with the platforms and experiences you already offer your customers.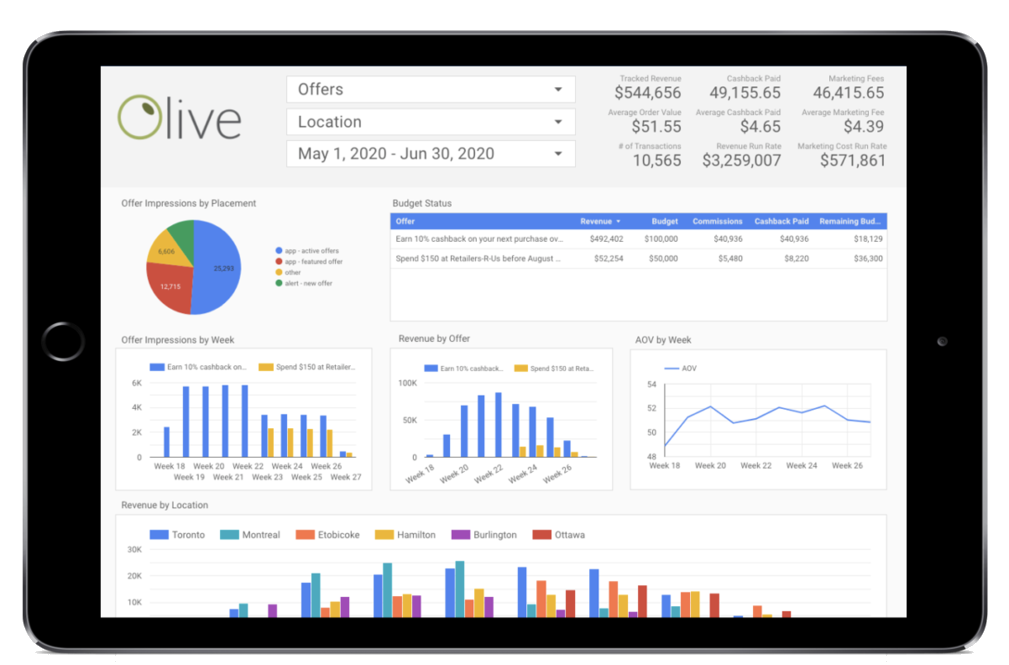 "Olive helps us give our customers a unique way to save, while building real brand trust & loyalty."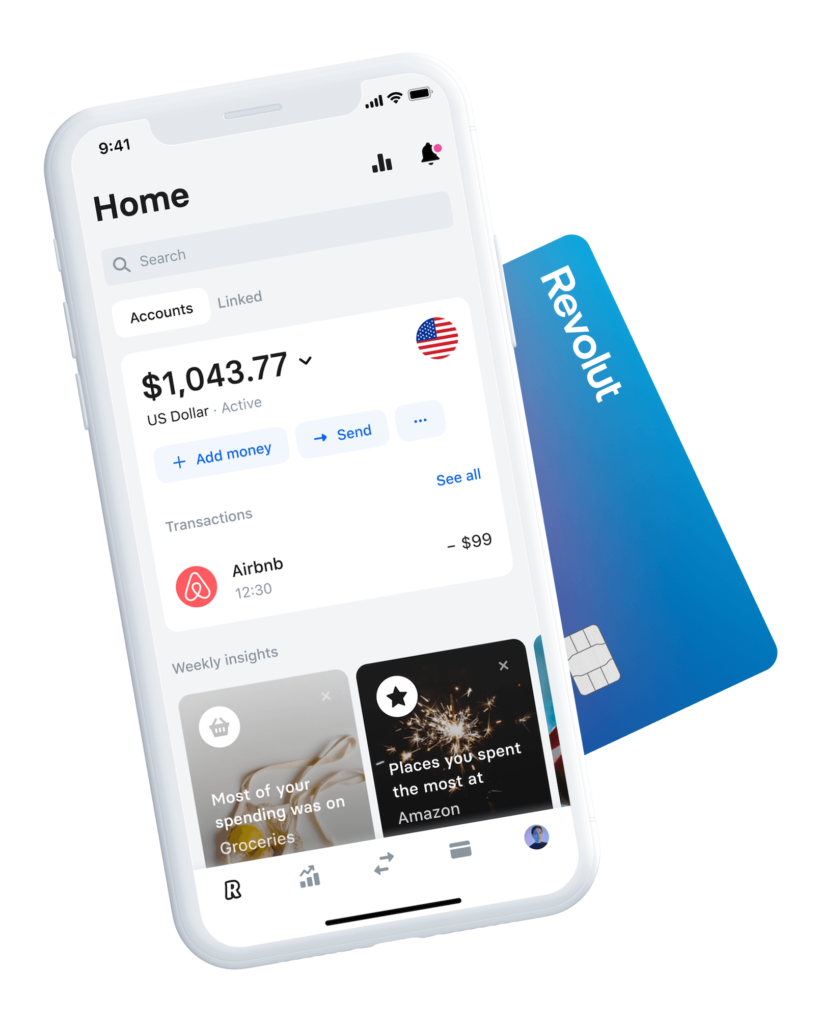 Help Your Customers Help Themselves
Getting people to take the critical first step towards a new financial goal is hard. Whether it's establishing a new investment account, saving for a big purchase, or committing to recurring donations, the challenge is the same for all marketers:
How do you make it easy for your clients to start making deposits and build long-term, positive financial habits?
With Olive you have all the tools you need to help your clients start and continue making deposits into their account with you. Integrating directly into an existing customer experience, enrollment into the Olive services for your clients is as simple as making a credit card payment online. And while they build their contributions, you build your deposits.

Purchase Rounding
Gives your customers full control over how much they set aside on each purchase they make towards their goals.

Cashback Rewards
Delivers new revenues for you and cash for your customers with hundreds of card-linked offers from national and local merchants.

Network Contributions
Give your customers the ability to include their family and friends towards reaching their saving, investing, and donating goals.

Corporate Matching
Enable you and your commercial partners to connect with customers by helping them to accelerate their personal goals.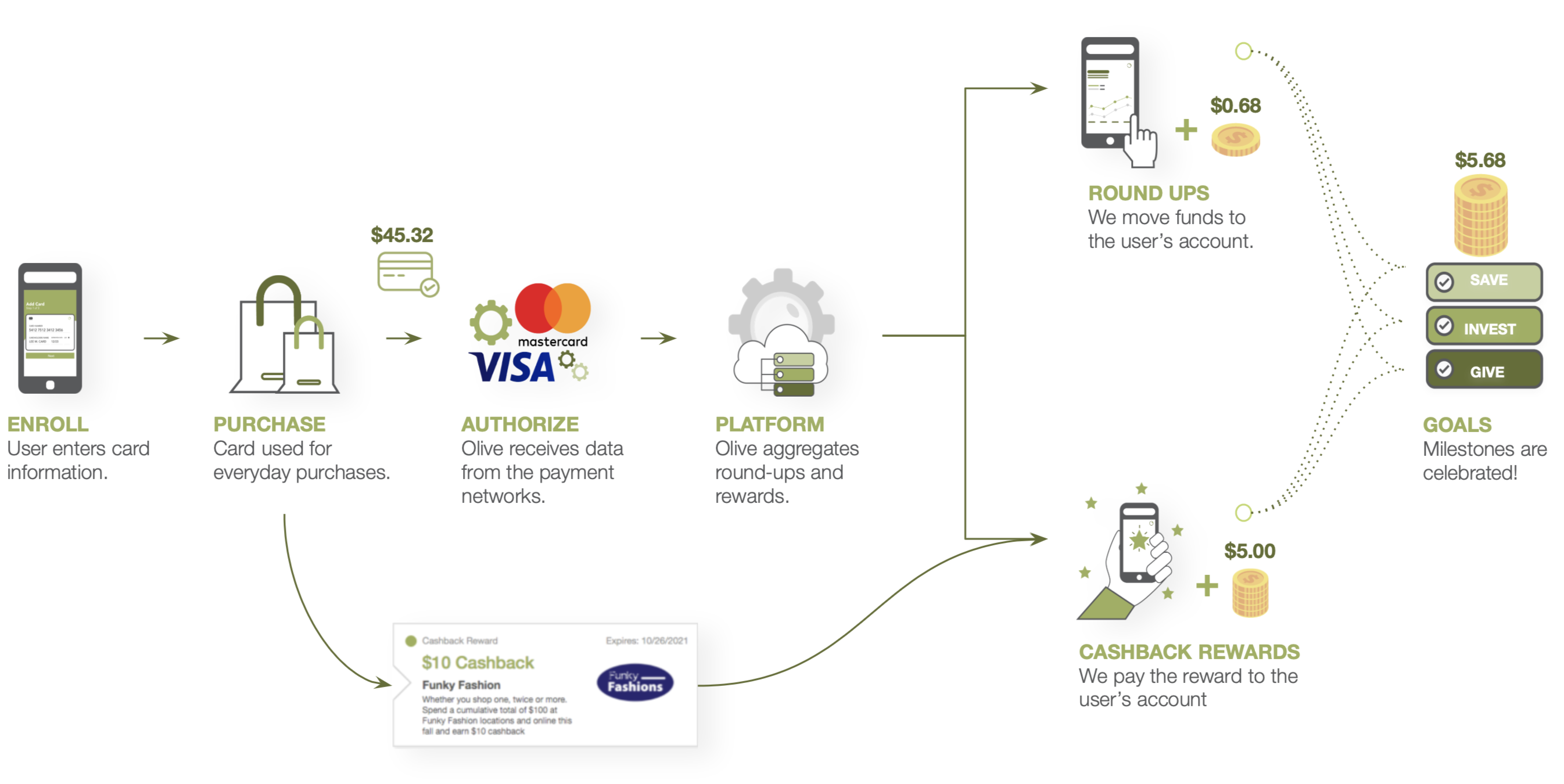 Pricing that grows with your membership
You pay when a customer enrols their payment card

Olive fees are billed per enrolled card per month with volume discounts applied as usage grows. All fees include:
Customer Features
Rounding
Cashback rewards
Network contributions
Corporate matching tools
Goal setting and progress tracking
Real-time alerts & notifications
Platform Features
Notifications
Reporting dashboard
Deposit instructions
Configurable offer selection
Customer success manager
Knowledge base
Scalable Platform
Custom integration
White-label configuration
API integration
Knowledge-base


Frequently Asked Questions
Can Olive integrate with my existing app or portal?
Yes. Olive is designed to work within your existing customer experience. Through an Open API and SDK framework, Olive delivers all of our capabilities to your customers from behind the scenes.
What kind of customer support can I expect?
Olive provides you with an account manager and access to a support portal with best practices, faqs, and technical support.
Where can I see what cashback offers you provide?
The offers available to your customers through Olive is continuously growing. For the latest set of offers available, please contact the Olive sales team at sales@oliveltd.com.
Is Olive a loyalty program?
No, Olive is a savings aggregator that helps accelerate your existing investments into loyalty programming.
How is Olive different from other rounding solutions?
Olive is not based on screen scraping technologies and it is a savings platform that, in addition to rounding up purchases, helps people to accelerate those savings using other inputs such as cashback rewards, contributions from personal networks, and corporate matching.
Why doesn't Olive use screen scraping to get more data?
Screen scraping introduces risk to the consumers and to the businesses who we service. It requires consumers to provide banking credentials, often in conflict with their banking terms of service. By partnering directly with the payment networks, Olive ensures that data is safe, secure and real-time accessible. In the spirit of our mission, we help start healthy financial behaviours by helping protect the privacy of consumers along the way.