ADVERTISERS
Boost earnings with precise targeting and measurement
Olive's card-linking platform enables advertisers to increase verifiable transactions and maximize ROI.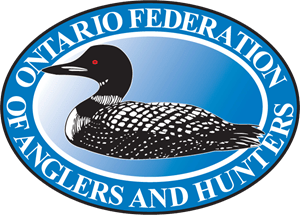 Tailored to meet performance goals
Increase customer acquisition, target reactivation, improve loyalty and more - all with Olive's personalized card-linking solution.
Precise purchase attribution
From offer to purchase and all the steps in between
Gain end-to-end visibility for smooth and accurate attribution journeys. Monitor card-linked advertisements and promotions for online and offline.
Pay-for-performance model
Fees only apply when customers who received card-linked ads make qualifying purchases so you can spend confidently.

Strategic Planning
Select the card-linking solution tailored to meet your marketing and sales goals.

Implementation
Work with us to record your brand details and information for accurate transaction monitoring.

Analyze and Quantify
Comprehensive transaction reports enable you to match purchases with your point-of-sale systems.
FAQ
Need clarification?
If you can't find what you're looking for, please contact us directly. We're always here to help!


Is there a minimum length of time for an offer?
We suggest 6 months for offers, with the opportunity to amend offers after the first 90 days.
Is there a minimum cashback offer requirement?
Typical cashback ranges from 3-10% of the transaction value. We recommend configuring an offer's minimum spend such that its reward is no less than $1 cashback.
Is there a minimum budget requirement to run a campaign?
What happens to unused budget?
Unused budget is fully refundable (not charged).
How many times can an advertiser change their offer?
There is no limit to how often a merchant can change the offer available to consumers. This is achieved by using expiry dates on offers so that a new offer starts when the previous ends. However, we suggest letting the offer run for 90 days before making any changes.
Can cashback be applied for specific days of the week or specific time windows?
Yes, offers can be for one or more specific days of the week in combination with a time window.
Can I set a fixed monthly budget that turns off the offer until next month?
Yes, and budget can be set in two ways:
1) By dollar amount where total spend for the month is set and the offer turns off when budget reached.
2) By offer redemptions where a total number of redemptions allowed is set. This method may be better for percentage-based offers where the advertiser prefers a minimum audience vs. minimum total spend.
Typically, advertisers sign for a year with a minimum 90-day period for offers. Cancellations with 30 day notice.