Embedded finance made easy

With just a few lines of code, you can securely enrol consumer cards into new financial wellness, fundraising, and memberships programs.
ALL-IN-ONE PLATFORM
Everything you need to create integrated giving, saving and loyalty programs
Embed Olive's turnkey API & SDK into existing programs with ease - no need for extra data services.
Seamless integration
Get integrated in a matter of hours. No program yet? Leverage pre-built, industry-specific hosted solutions.
Intuitive customer portal
Configure, administer and monitor your card-linked programs with Olive's Customer Portal.
Customizable offers
Onboard merchant partners easily, create custom offers and rewards, and scale quickly.
Rewards library
Leverage Olive's ready-to-use library of national and local offers sourced from our partners.
How Olive works
Olive embeds into existing customer flows to deliver simple onboarding and contribution workflows.

Secure and quick card enrollment
Olive makes safely connecting a card as easy as making an online payment - and it only takes 10 seconds!
We never ask for banking credentials and we never store customers' personal information.


Effective all-in-one platform
Olive simplified the process of roundups, matching, contribution, and rewards with proven best practices, so you don't have to build services on data.
Work with a single solutions provider for all your needs.


Real-time notifications
Olive's direct integration with Visa and Mastercard ensures reliable data and enables real-time engagement.
Notify customers in real-time of progress and wins!
The highest security and data protection standards
Security and compliance are of utmost importance for us. That's why Olive never asks for banking credentials. We don't store personal information about your customers. So, you're never exposed to PCI scope.
What is an embedded finance platform, and how does Olive's platform work?
Olive has direct API integration with both Visa and Mastercard which allows us to work with any card from these issuers in an open enrollment or issuer scenario. We receive transactions in real time allowing for robust audience engagement through rounding, cashback, and matching programs.
What kind of businesses can benefit from using Olive's platform?
Olive creates customer, member, donor, and employee facing programs. Olive's benefits can be used to support many use cases and drive behavior in the consumer lifecycle - from acquisition, engagement, retention, expansion and win-back.
How does rounding, cash back and matching help me drive my business?
Rounding, cashback, and matching capabilities can be used together or separately to enable saving towards personalized goals. Goals range from supporting great causes, financial wellness, savings and benefits programs, to funding experiences. Our team works with our partners to design customized engagement programs that drive behavior that is important in their business model.
Do Olive programs require me to link a bank account?
No, they do not. Our APIs with the networks allow for frictionless credit card-linking without the need to share banking credentials.
Can I customize Olive's solutions for my business, and how easy is it to do so?
Olive's solutions are designed to be completely white-labelled. Clients can choose to work with our open APIs to design a completely customized UX/UI or can opt for our white-labelled hosted solutions which ensure faster speed to market. To learn more about how this works,
contact us today!
How does Olive ensure the security and privacy of my customers' data?
Olive is PCI and SOC2 compliant. Olive does not store any personal information about your customers or members, and all interactions use a tokenized card identifier and member IDW. Tokenization replaces customer details with a token identifier. All Olive programs are governed by Visa and Mastercard and pass their compliance review and approvals. Learn more about our
legal and compliance standards here.
How does Olive handle customer support and technical assistance?
Olive supports Tier 1 level customer care for partners, and directly supports Tier 2 level technical and merchant support for all of our integrations and hosted solutions.
How does Olive's pricing compare to others?
Olive has pricing options that can be tailored to businesses from start-up through enterprise level organizations. We build pricing models that reflect where you program is today, and how to best allow it to grow over time. Learn more about our
pricing here.
How quickly can I get set up with Olive's platform, and what kind of support is available during the onboarding process?
Olive can set up most clients within 30-90 days. We have full technical and design support, as well as marketing best practice support to ensure successful GTM strategies. We work with clients to deliver solutions that focus on ease of enrollment, a smooth customer journey, and ongoing engagement strategies.
Can I try Olive's platform before committing?
Yes! Access can be given to our developer portal and sandbox which allows clients to build and explore solutions before committing. Request a demo here.
RESOURCES
Stay up-to-date with the latest in embedded finance and open finance
Our blog covers topics on embedded finance, open banking, open finance, open data, APIs, rounding, matching, customer loyalty and more. Subscribe to our blog to stay informed on industry trends, best practices, and insights from Olive.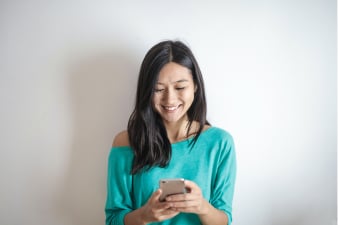 Want to see Olive in action?
We've configured an interactive demo that can show you exactly what real-time roundups can do. Request a demo or talk with our sales team to learn more.