Create positive financial outcomes for your customers
Olive is an open banking, payments-driven technology for businesses wanting to help customers reach financial goals by generating new deposits and donations inside of your existing customer experiences.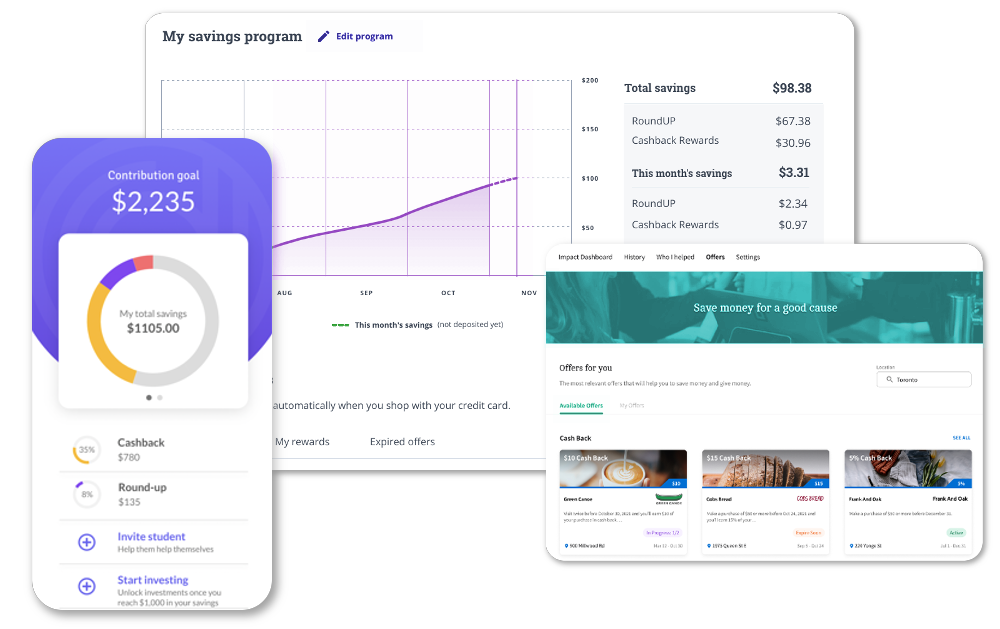 Positive financial outcomes start with taking a first step
Learn how Olive helps your customers take a first step towards achieving their goals by turning their everyday payments into measurable activations, engagement, and deposits.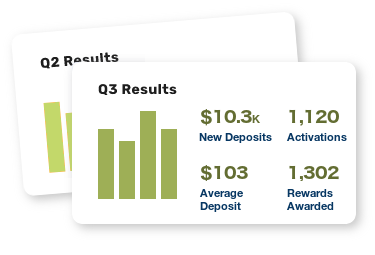 By helping customers reach their goals, Olive helps you reach yours
With Olive, businesses are able to quickly onboard new customer and generate new deposits through payment-driven roundups, cashback rewards, and contribution matching in a secure, scalable and fast way.
LEADING COMPANIES
Choose Olive to power payment driven customer experiences
A single API for linking customer bank cards to apps without banking credentials. Our clients trust Olive to integrate directly with Visa©, Mastercard© and their own payment cards to seamlessly extend their customer experiences, products and services.