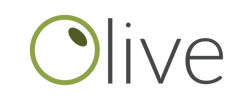 PRODUCT TEAM
DevOps Engineer
As the DevOps Engineer you will be responsible for ensuring the Olive platform exceeds performance and availability expectations while it continues it's evolution during a period of extreme growth. This opportunity is perfect for a passionate, hard-working, and talented SRE / DevOps Engineer who has experience supporting mission critical, high availability applications.
PRODUCT TEAM
Full Stack Developer
As the Full Stack Developer you will be focused on scaling up our business by building the next generation of Olive services and applications and improve how we deliver Financial Empowerment as a ServiceTM. This opportunity is perfect for an established developer who loves to dig into the code to build great products and is excited to make an impact on the people and customers Olive serves.
GROWTH TEAM
Marketing Manager
As the Marketing Manager you will be responsible for developing and executing marketing initiatives to support the Olive platform. You'll help define the value, messaging, and go-to-market strategies, as well as execute the campaigns that drive product adoption. You'll also become the resident marketing expert on our product, our B2B customers, and the wider market. This opportunity is perfect for an experienced marketer who has a passion for B2B technologies, the fintech industry, and for making a positive impact on people's lives.