We are growing!
And we need great talent to help us get Olive to the next level. If you or someone you know would like to join the team. Please get in touch.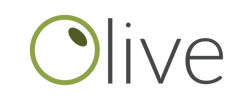 Sales & Account Manager
About the job
Manage the complete account lifecycle: Lead Generation, Client Management, Business Development, SaaS background.
We're looking for a confident, savvy and self-motivated person with strong experience managing the complete account lifecycle in a B2B SaaS and/or PaaS environment, who is used to working remotely.
A card linking technology platform, Olive helps businesses harness customer purchase behaviour to achieve important financial goals that improve their lives while also improving our Customer's bottom line. You should have experience selling financial technologies and/or selling into financial companies. As an Olive Sales Account Executive you'll be responsible for identifying and qualifying new opportunities, communicating our value to qualified leads and then building profitable relationships with new clients.
WHO WE'RE LOOKING FOR - MUST HAVES:
Demonstrable success closing large enterprise agreements in both Canada and the United States.
Able to source and qualify new sales leads (US-based wealth managers, robo-advisors, payroll & benefits software), researching each to determine their needs.
Demonstrable ability to communicate, present and influence key stakeholders at all levels of an organization, including executive and C-level.
Understanding of how to build solutions/ packages and service agreement contracts.
Experience onboarding new clients through sales, demonstrating software platforms, providing training and on-going customer support.
Experience working with internal product owners to ensure each of your customer accounts launch successfully.
Multi-tasks and prioritizes with minimal supervision, handling demands from various team members, and be able to communicate and execute to deadlines.
BONUS POINTS IF YOU:
Are proficient in more than one language.
Prior experience delivering one or more of; loyalty solutions, enterprise SaaS solutions, payment solutions, online investment solutions.
Have a strong grasp of customer journeys and customer experience.
Have worked in a startup environment before.
Have an active and maintained network of enterprise decision makers at wealth management, robo-advisor, payroll & benefits software, and financial service companies.
WHY WE'RE LOOKING NOW
Olive has recently launched for a select number of customers. We're ready to turn on the marketing engine to drive new growth. With a pipeline of customers ready to start turning on Olive, we're looking to grow our team with a person who is able to own a sales pipeline and make it grow, while helping drive the overall business forward.
Sound good? Ready for a challenge? Now's the perfect time for you to join us, as we take this to the next level.
ABOUT OLIVE - www.oliveltd.com
We want to power positive financial behaviours for consumers everywhere. A lean, experienced, hands-on team we all work together to drive the business forward. Our team includes an incredible and hands-on board, and a number of engaged advisors.
WHAT WE OFFER
Remote working and flexible hours - so you can work on your terms from anywhere.
A competitive base salary.
A generous commission on top of your base.
Support from our board, advisors and extended network
Following the success of our upcoming marketing push, we're planning to add big company benefits for our team such as Sick & Injury Pay, Family Leave, Compassionate Leave, Rewards & Perks and much more...